This past March, GAiN's DART (Disaster Assistance Response Team) visited Turkey to help provide housing, including tents and tiny houses, to those who had lost their homes in the devastating earthquake that occurred in early February. One of the team members named Mitch shared about an encounter she had with a family whose home was completely destroyed: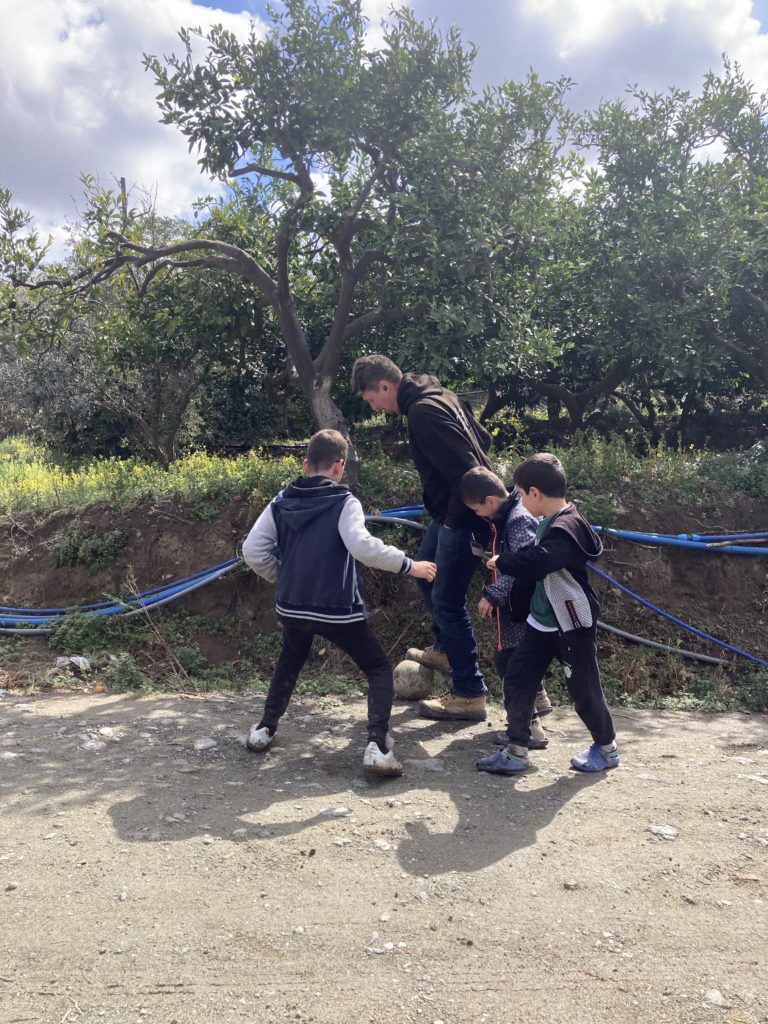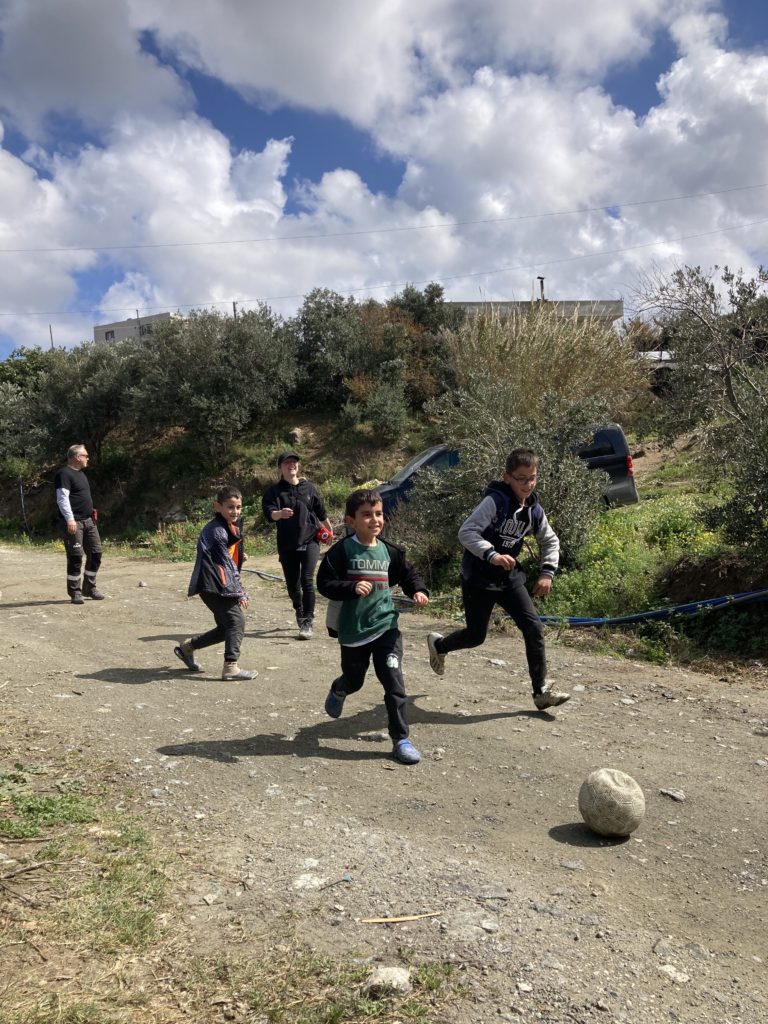 Tulay is 32 years old and a mother of three gregarious boys. We met the family and a lot of other people because we were about to set up a tent. When we arrived, the boys (aged 9, 10 and 11) were in the middle of an intense football match with questionable rules. Since we had to wait for our work materials to arrive, we joined them.
For a moment, the world seemed like a less devastating place as we were running around in the sun, giggling and laughing every time one of the little boys lost his shoe in the dirt.
"I want to team up with you," one of them said to me through a translator app and immediately his little cousin jumped in and said he wanted to be part of the team too. So we continued kicking a flat ball into a non-existent goal, losing shoes and running into each other.
When we eventually sat down and shared some freshly baked bread, the family and I started talking. "I was all alone with the kids on the night of the earthquake," Tulay shared. "Our house got destroyed completely and now we are staying in this tent together with our neighbors."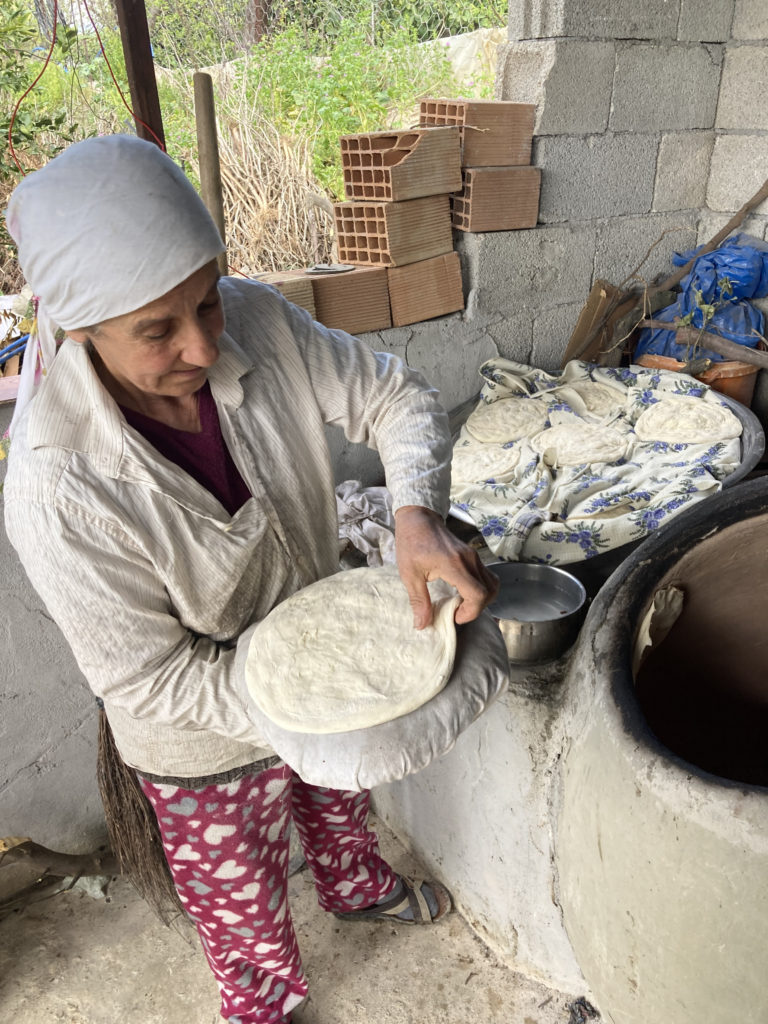 When I asked one of the boys where he went to school, he told me that the building was destroyed so there is no school for him to attend right now. I asked him if he liked going to school and he simple stated: "Medium."
This somehow made me laugh because he was exactly like a 10-year-old boy was supposed to be: playing football and not liking school too much. At the same time, it made me sad to see how drastically the lives of these little boys have changed, and the fact that there was nothing I could do about it.
We sat there for a while, chatting through a translator app and sharing bread with their 7-year-old cousin who would only take a bite if I had one first. My poor Turkish made them laugh. In this small moment of peace and contentment, I hoped they could forget what they had been through — even if it was only for a second.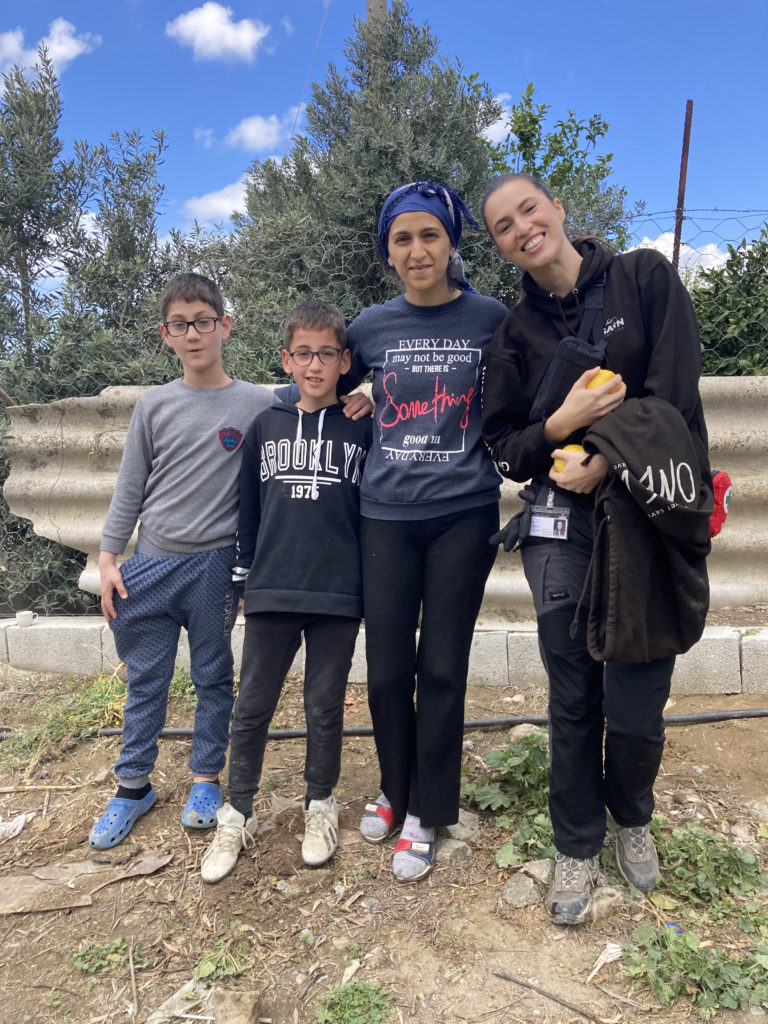 Tyler C., one of the team members of the DART Team, recounts his interaction with a family in Turkey who lost their home because of the earthquake: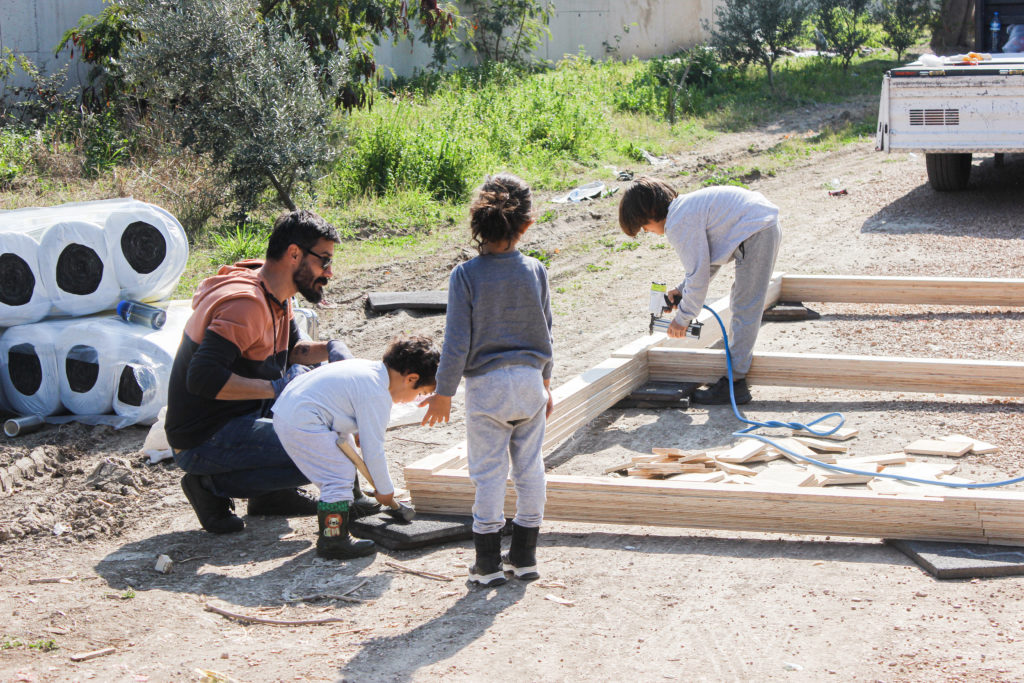 "Are you afraid of another earthquake?" I asked 10-year-old Taner* from Iskenderun.
"Maybe after the first three – but not anymore," he replied.
We passed the phone back and forth, working in Google translate.
Taner and his family lived on the first floor of an apartment building in Iskenderun, and while his building remains standing, it's not safe to return. After the first earthquake, Taner and his entire family slept on their first-floor balcony in case something else happened. They wouldn't go into the kitchen because they were afraid the refrigerator would fall on them in the next quake.
"For 1 minute and 45 seconds, the ground was crazy. I was very scared. You could hear the walls cracking," Taner shared.
The family is now staying with Taner's aunt, who lives in a newer building that is still safe. His grandmother Selah* received one of our tiny houses. Taner was a very helpful builder, with his father and uncles also supporting.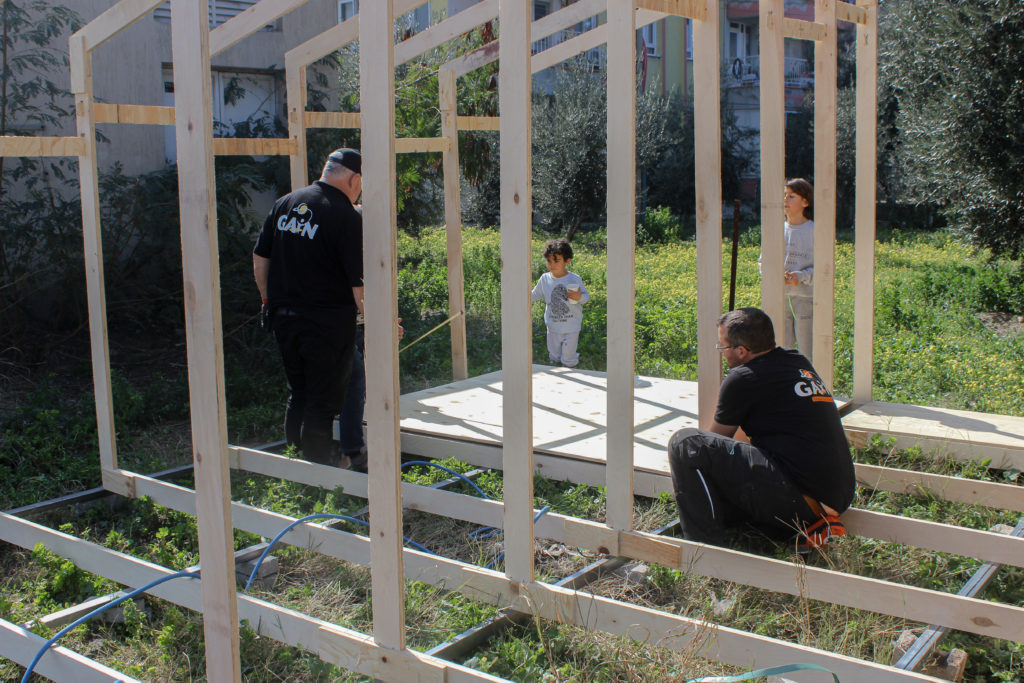 When we had a break, I told him that we were friends now, but he stopped me and said to me: "No. We are blood now."
He continued to ask me why we came to Turkey and if we were afraid. I told him honestly that I was a little scared. But we know that the people of Turkey are in need of our help, and we will be here for them.
He gave me a big hug and thanked me again for coming.
*Name has been changed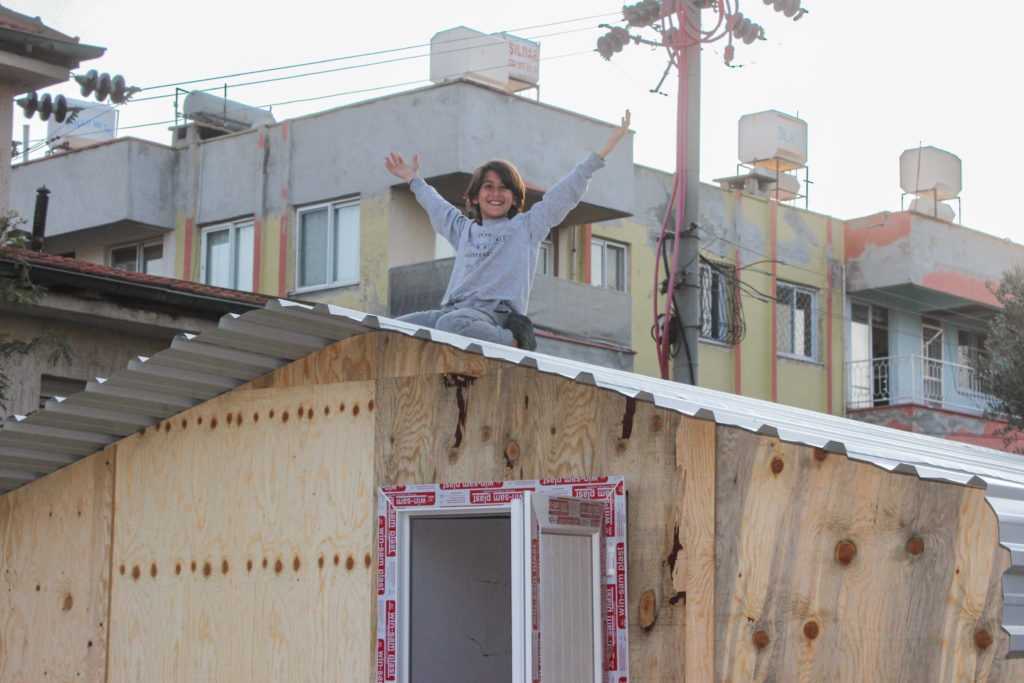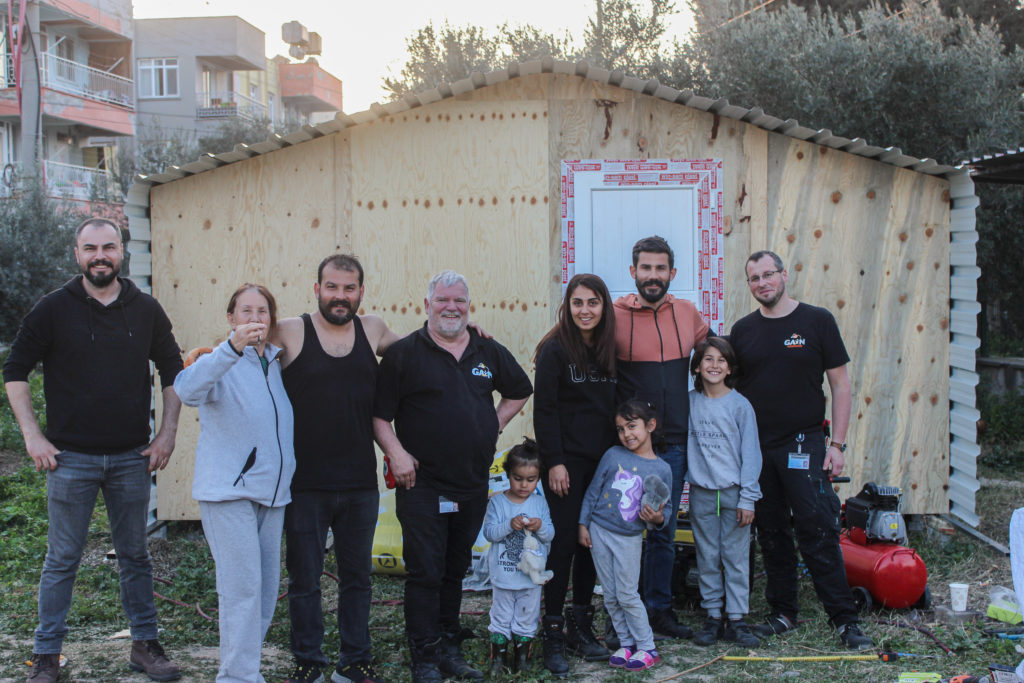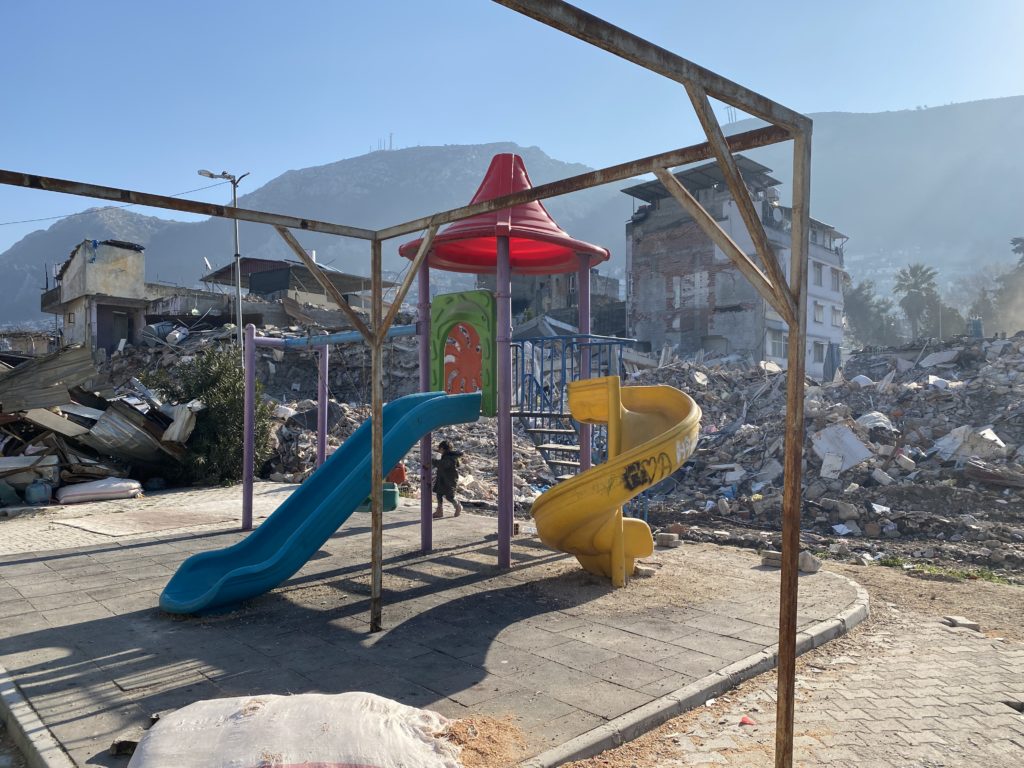 A colourful children's playground stands firm amidst the waves of rubble from collapsed buildings in Antakya, Turkey.
For Beste, now the only child around these streets, having a playground is a miracle that helps to distract her from the traumatic experience she lived only a few days ago. Swinging and climbing up the slide is one of the very few things she can do to keep the memories away.
"When the evening comes, she tells me: 'Daddy, let's go to a house that does not shake'," said Memduh, her father. "She does not like the tent because sometimes there are bugs inside".
Debora, a Spanish missionary who lived for decades in Türkiye, including Antakya, kept on asking the DART team not to forget about playing with the children and spending time with them because they are struggling heavily inside.
"Psychologically, she is gone, she is suffering," explained Memduh about his daughter.
Memduh (47), his wife Serpil (26), and Beste (4), were inside the house when the devastating earthquake hit in Türkiye. The wardrobe fell on Memduh and his hand was seriously cut, but otherwise the family was unharmed. Their house did not collapse, even though it is severely damaged. They now reside in a tent in front of the house.
"We have not been able to overcome it. Even when we are in the tent, we are still scared," said Memduh. Later on, he added,"Psychologically, we are very hurt. Which father wants his child to live in these conditions? But we don't have anything else".
Sadly, his statement rings true. The family no longer has a roof, running water, electricity or food. Everything they have now comes from the tremendous help that local pastors, Elmas and Hamdulah, are providing for their neighbours. Elmas and Hamdulah are the pastors of one of the few churches in Antakya, and their house is next to Memduh's house. Thankfully, their house didn't collapse either and they are now using it for storage and a kitchen. This is where GAiN's assessment team stayed too.
"It is Elmas, Hamdulah and the church that has helped us. Nobody else has really helped us. [It] is thanks to her that we are still here. Because nothing came to us from the authorities," the family shared.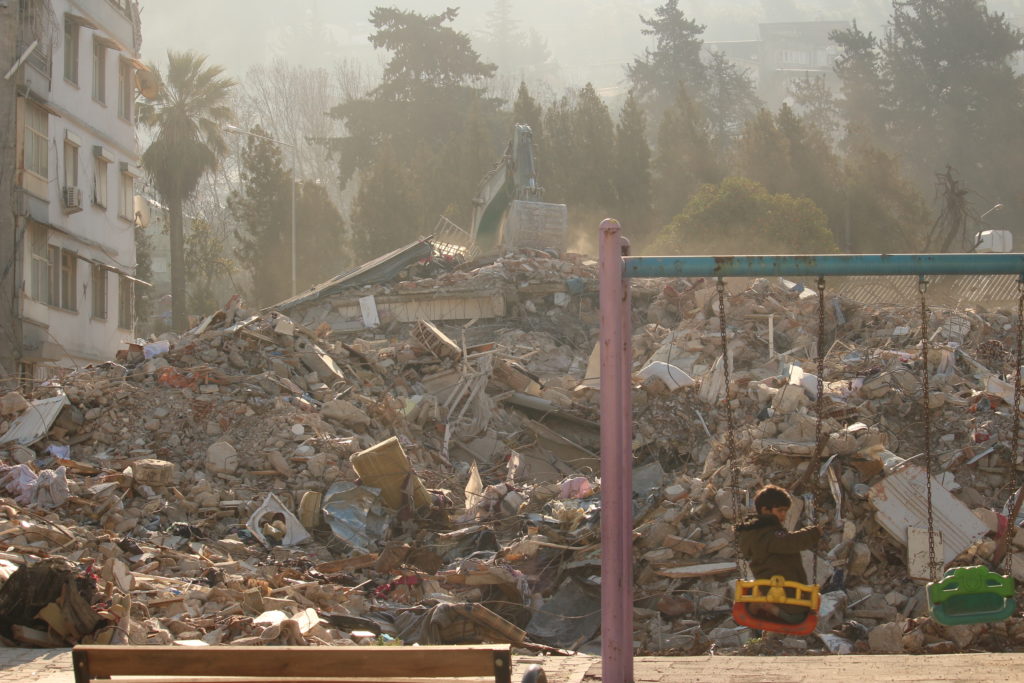 They went on to say that the highest need for them are blankets due to the cold temperatures at night. Currently, there is enough food, but they know this can change soon.
What they miss the most are not material things, but rather a community of people with which to share the experience. "It would be good if people were here with us, so that we would feel more encouraged and not feel that scared."
This has been one of the most important lessons of the DART Assessment Team when they were in Türkiye. People need people. Right now, it does not matter the background, language or culture barriers. Survivors just need other people to surround them and be with them in these ghost cities full of silence and desperation. This need for fellowship is definitely one of the main reasons why GAiN is sent a DART team to the ground.
Memduh, Serpil and Beste expressed their gratitude: "Thank you to anyone who wants to help us and thank you to the church as well that has been helping us. Basically, they saved our lives. If they were not here to provide for us, I don't know what we would do."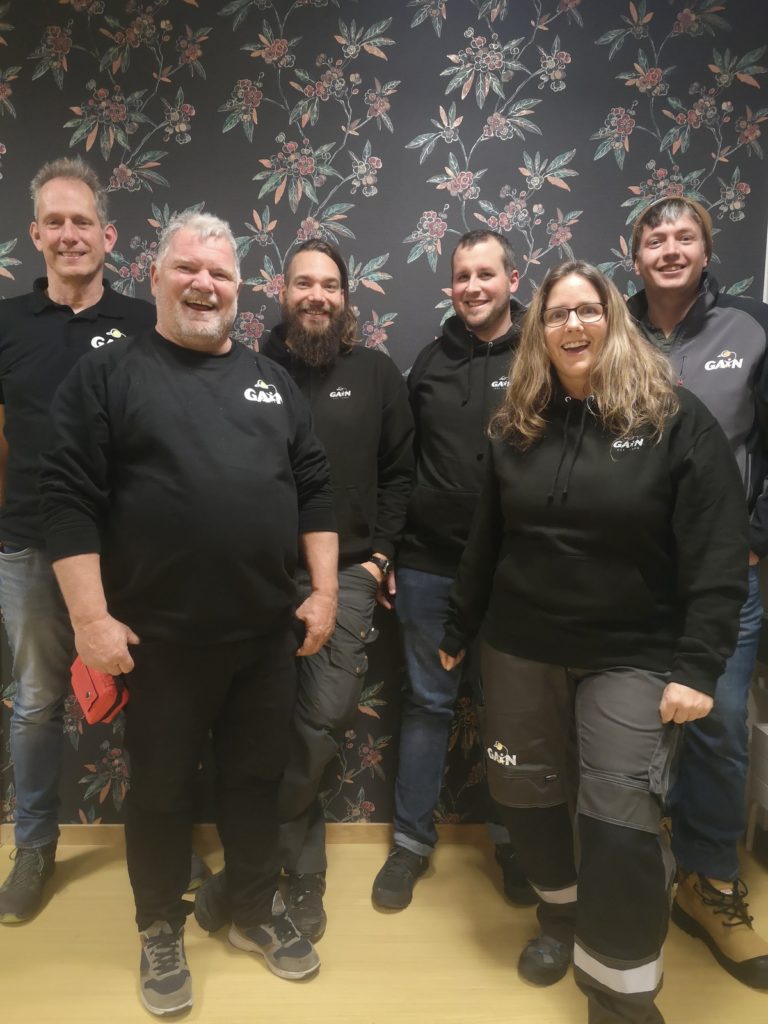 The following is is a message sent from the GAiN DART Team, who left for Turkey on February 22:
Greetings to the GAiN family and supporters.
We are still shocked by what we see around us in the disaster zone. We just spent the night in a house surrounded by mountains of rubble. A few meters from where we parked our car, a family of six was found under the rubble earlier in the morning the day we arrived. Three of them were still living! The cities are now ghost cities with no electricity, no running water, rubble everywhere, people gathering around the fires at night… It is like nothing we have seen before.
But still we see hope. Like this neighbor we met on the street where we are staying. His name is Süheyl and he and all his family survived the earthquake, even though his house is severely damaged. He is thankful and he can't keep from explaining how his neighbors (the family from the church here who are hosting us) have helped him a lot.
We are currently deciding further steps with our local contacts, but the churches are mobilizing in the area with resources and volunteers, and we feel thankful to be here and come alongside such a surreal human landscape around us.
Please be praying for these brave people and for those who will be helped by them, and also for us to have clear guidance on how to help best.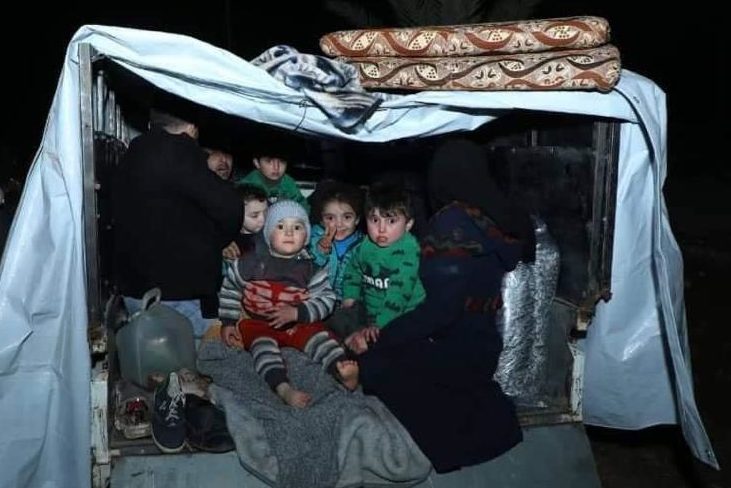 The aftermath of the earthquakes that shook Turkey and Syria on February 6 have continued to wreak havoc and death. This devastation comes at an already vulnerable and difficult time for both countries, with cold winter storms sweeping the region and an ongoing cholera outbreak threatening to further dishearten the people of Syria.
Sources report that over 43,885 people have lost their lives, tens of thousands have been injured across Turkey and Syria, and millions have been directly impacted. Numbers are steadily rising each day, and the need for support is growing more and more urgent.
"The needs are enormous, people are suffering and there's no time to lose. I urge the international community to step up and fully fund this critical effort in response to one of the biggest natural disasters of our times," said Turkey's Secretary-General.
Along with GAiN worldwide, GAiN Canada is providing relief through our local partners in both Turkey and Syria by supplying items such as food, water, blankets, sleeping bags, tents, heaters, power suppliers (generators, power banks) and winter clothing.
GAiN Canada is also serving as the lead agent in Syria in light of our long history of working in the country. Our partner in Syria, Pastor Gamal of Damascus Evangelical Baptist Church, shared an encouraging story about how he and a team of 14 volunteers were able to distribute aid near the epicenter of the quake within days of the earthquake.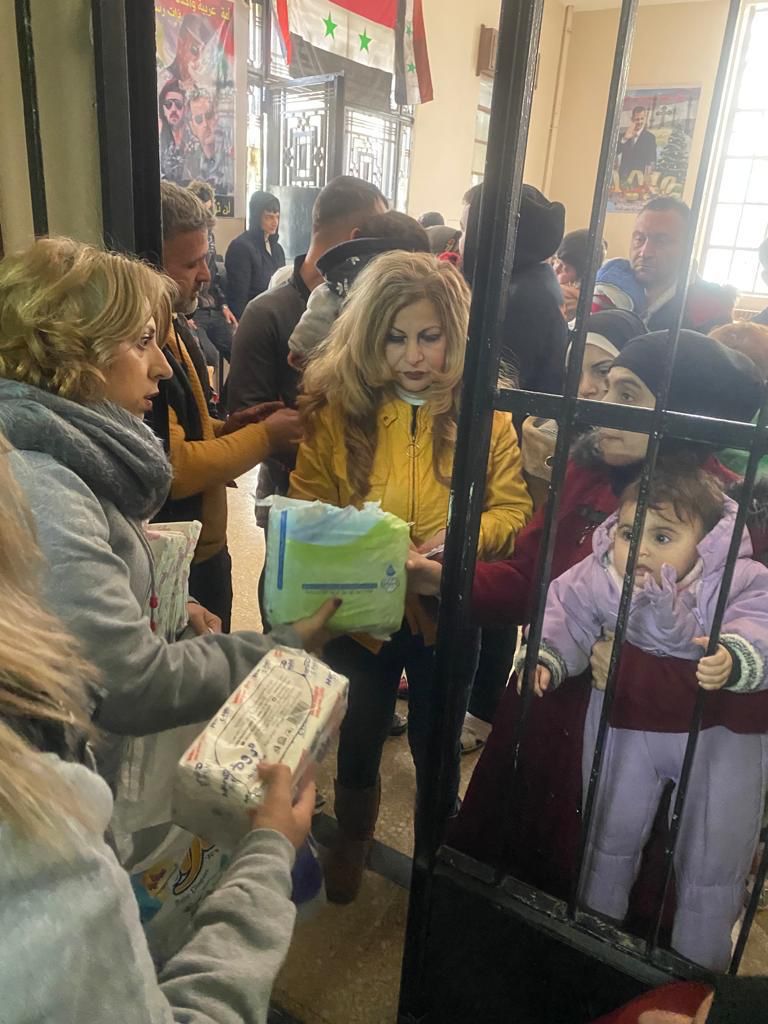 Prior to the trip, Pastor Gamal's church hosted a service and took a love offering on behalf of people in Syria. Many congregants of the church attended, as well as people from the neighborhood who knew that volunteers were heading to Aleppo. Despite having barely any money themselves, these people generously gave a total of $1,000 US for Pastor Gamal and his team to buy materials such as blankets, clothing and food items for survivors of the earthquake.
After loading all the supplies onto a bus, the team drove seven hours to Aleppo. While there, they met up with a number of families who were displaced because of all the apartments that were destroyed in the earthquake. The team visited one apartment that was sheltering six families, as well as three schools that were hosting 600 families. They had the opportunity to visit with these families and prepare over 1600 sandwiches to feed them. Since there was no place to spend the night, the team drove seven hours back home to Damascus. We praise the Lord that in this time of exacerbated tension and destruction, He is faithful to provide for the needs of those he loves.
Among other updates, a DART team of three people travelled to Turkey this past Monday, February 13 to conduct an assessment of where GAiN's help would be most effective. The team was able to reach the epicenter of the quake, and met with local partners to determine their needs and figure out if a GAiN DART team should come in and help.
Additionally, Pastor Gamal and a team of 16 volunteers will be travelling to another affected area tomorrow to distribute more relief. Their continual efforts demonstrate our joint commitment to supply food and non-food items to those affected in both countries.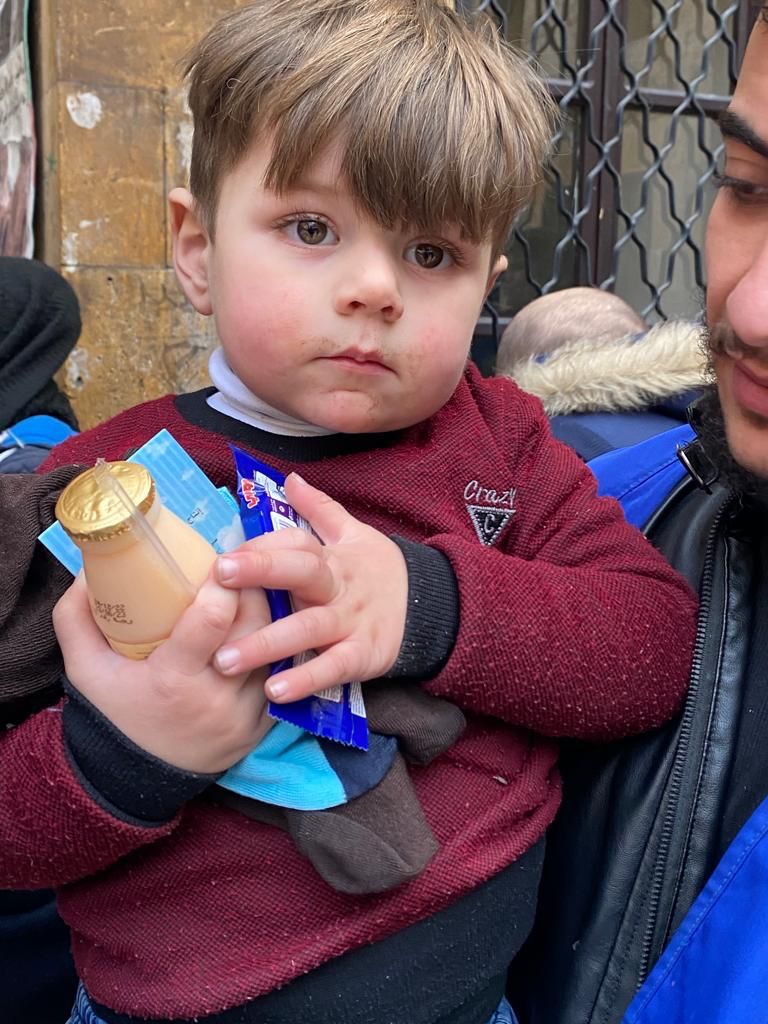 As we remain alert and updated on the situation, we ask that all our supporters would be in constant prayer for GAiN worldwide and our partners so that we may respond swiftly and effectively to the needs of those in Turkey and Syria. Together, we put our hope and trust in the Lord and know that in his sovereign timing, healing and peace will be restored to these countries.
Sources: CNN https://www.cnn.com/middleeast/live-news/turkey-syria-earthquake-updates-2-13-23-intl/index.html
The world continues to watch in horror as news reports flood in about the enormous earthquakes that struck regions of Turkey and Syria this past Monday morning on February 6.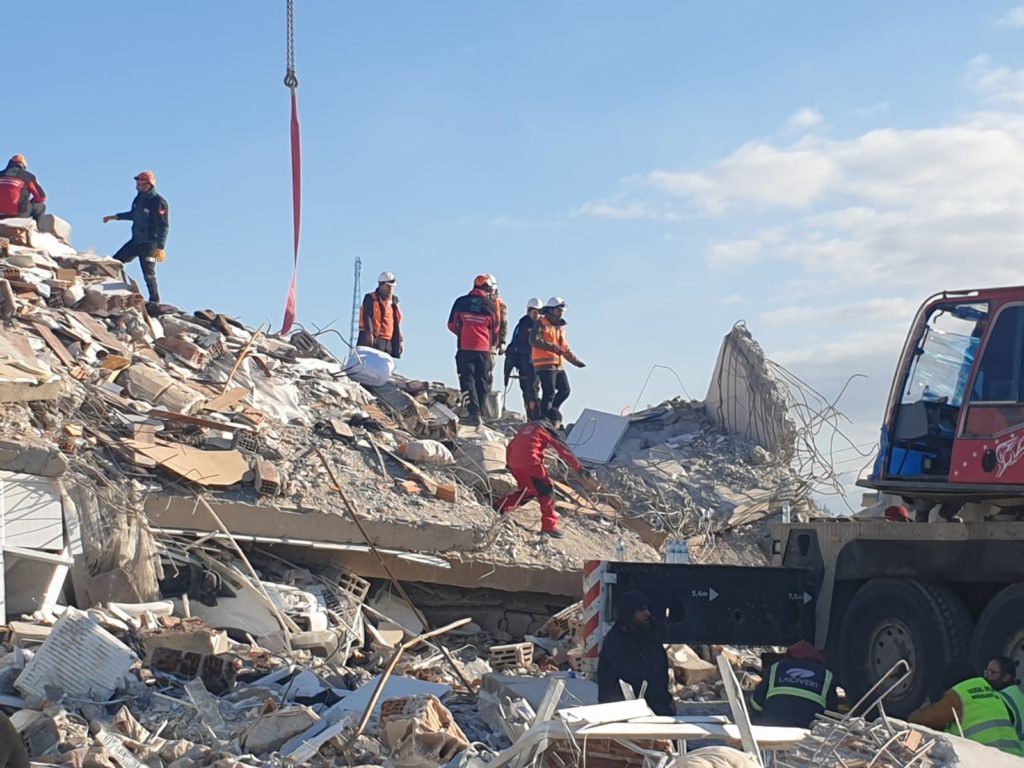 The number of people harmed by the earthquakes is steadily increasing, with over 36,000 dead and tens of thousands injured across Turkey and Syria.
"When I see the images and I close my eyes, my mind goes back to Haiti," recalls Aaron Rogers, CEO and Executive Director of GAiN. "I can still smell the bodies decaying under the rubble. The only thought that goes through my mind is that we cannot do anything for those who have passed away, but we can be the hands and feet of Jesus to the survivors who are alive, hurting and grieving. We must offer them hope in what really seems like a hopeless situation."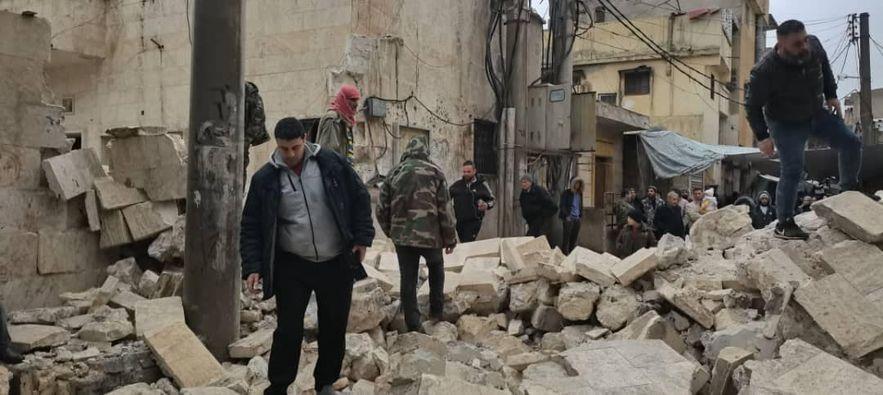 The earthquakes ravaged both countries at an already vulnerable and difficult time, when cold winter storms continue to sweep the region, and an ongoing cholera outbreak threatens to destabilize Syrian communities.
In response to this natural disaster, GAiN Canada, alongside our global network, provided relief through our local partners in both Turkey and Syria within days by providing items such as food, water, blankets, sleeping bags, tents, heaters, power suppliers (generators, power banks) and winter clothing.
GAiN Canada is also serving as the lead agent in Syria in light of our long history of working in the country. From March 2013 until spring of 2022, GAiN provided disaster relief to those affected by the ongoing civil war that has consumed Syria over the past decade. Bags of Blessings were given out to families who had been internally displaced (IDPs) and included food and other essential items like soap, detergent, heaters and blankets. By meeting their practical needs, GAiN sought to bring hope and a sense of comfort to people in Syria.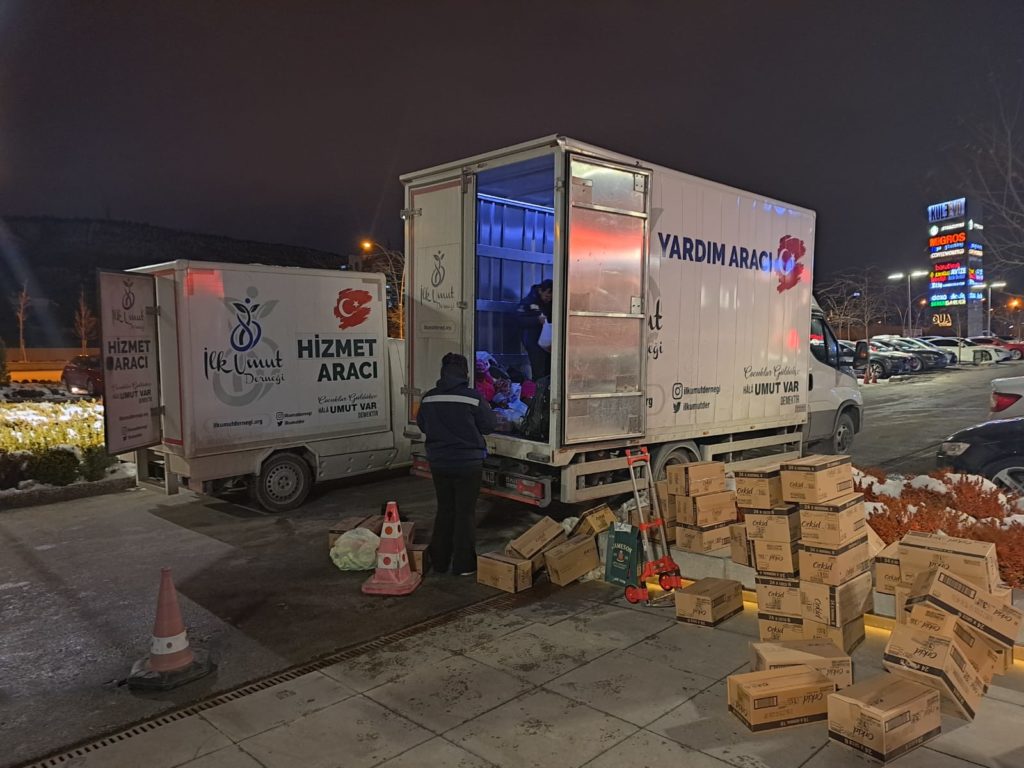 In this time of exacerbated tension and grief, we have been able to supply practical food and non-food items for those affected in both Syria and Turkey to ease some of the burden for those that have lost their homes and means of supporting themselves. Already we have seen the faithfulness of God move through the support of our donors, for which we are overwhelmed and incredibly thankful. Though the situation is grave and troubling to our hearts, we put our trust in the Lord to bring hope and healing to Turkey and Syria.
Romans 8:28: "And we know that in all things God works for the good of those who love him, who have been called according to his purpose."
Sources: CNN https://www.cnn.com/middleeast/live-news/turkey-syria-earthquake-updates-2-13-23-intl/index.html
"It's now a race against time. . .Every minute, every hour that passes, the chances of finding survivors alive diminishes." -Tedros Adhanom Ghebreyesus, Director-General, World Health Organization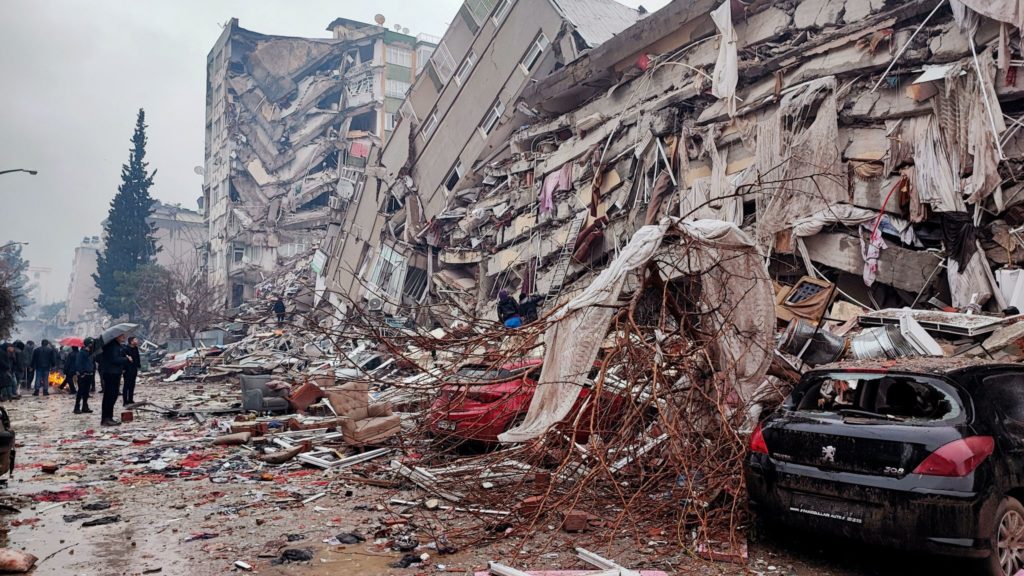 Sources estimate that over 11,000 deaths and 38,000 injuries have happened in Turkey and north-west Syria as a result of an enormous earthquake that struck southern Turkey at 4:17 am on February 6. Measuring at a magnitude of 7.8, this is the most powerful earthquake to be recorded in Turkey since 1939.
A second earthquake of 7.5 magnitude occurred at 1:24 pm with the epicenter in Ekinozu/Kahramanmaras province, following 78 recorded aftershocks. The Government of Turkey has declared a three month emergency in 10 provinces hit by the devastating earthquakes and several aftershocks.
The earthquake's impact on north-west Syria is especially devastating, considering that 4.1 million people, primarily women and children, are already dependent on humanitarian assistance. In addition to the upheaval caused by the earthquake, Syrian communities are dealing with an on-going cholera outbreak and harsh winter weather, including heavy rain and snow over the weekend.
Hundreds of thousands of people in Turkey and Syria have spent the night in their vehicles, crowded into sports centers and shelters, or on the streets trying to keep warm with makeshift fires. Their homes are either a pile of rubble, significantly damaged or at great risk of becoming destroyed with each passing hour. Authorities fear that the final death toll could be much higher.
With severe winter storms currently sweeping through the region and compounding the misery for survivors, families urgently need life-saving shelter and assistance.
There is great fear and uncertainty for people affected by the devastating earthquake.
Will you join us in praying and in providing life-saving emergency aid to those in Turkey and Syria?
Through our local partners in both Turkey and Syria, we are providing much-needed items such as food, water, blankets, sleeping bags, tents, heaters, power suppliers (generators, power banks) and winter clothing. GAiN worldwide is responding to the situation together, with GAiN Canada serving as the lead agent for Syria and GAiN Spain serving as the lead agent for Turkey.
Those affected are in desperate need of hope, peace, provision and protection. The need for aid is critical.
We can't do anything for those who have passed away, but we can be the hands and feet of Jesus to the survivors who are alive, hurting and grieving. We must offer them hope in what really seems like a hopeless situation.
Our goal is to raise $250,000 toward providing emergency relief. You can help make a significant impact in Jesus' name.
Sources: OCHA, The Guardian, El País, CNN, NY Daily News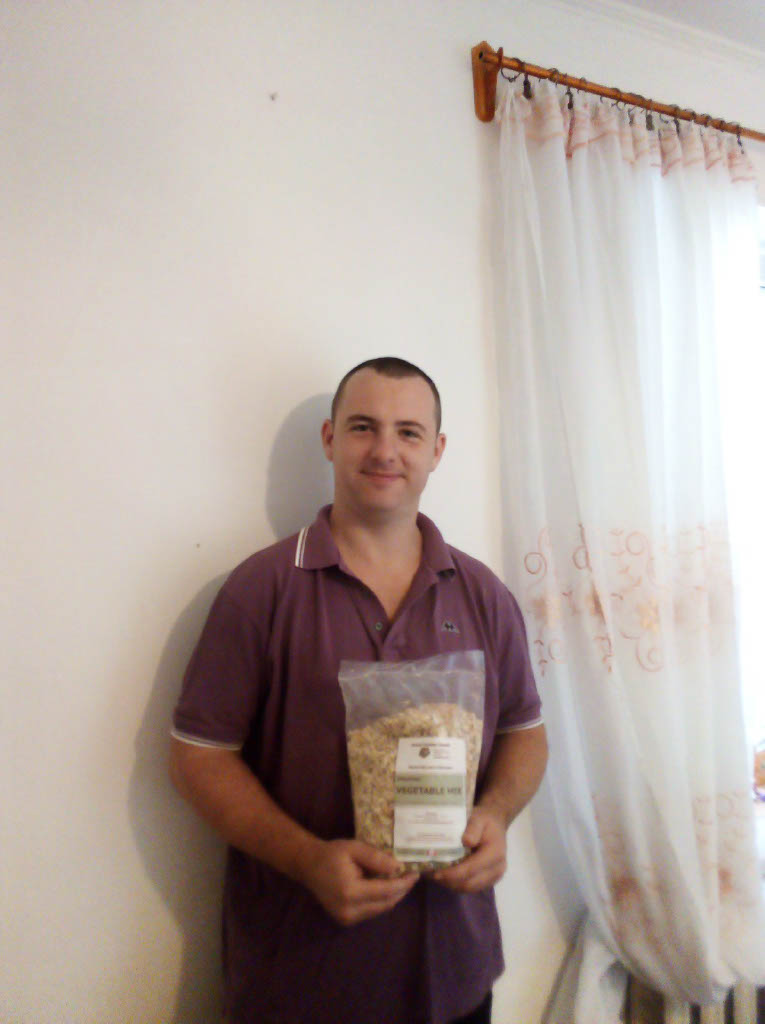 Since March 2022, Global Aid Network (GAiN) has provided disaster relief to people in Ukraine that have been internally displaced, directly affected in-country, or have fled to neighbouring countries because of the ongoing war. In partnership with our offices in Germany and the Netherlands, GAiN has helped ship over 215 truckloads of essential items to refugees within Ukraine, as well as Poland, Hungary, Romania, Latvia and the Republic of Moldova.
Over the course of our involvement in Ukraine, we have received many incredible testimonies of God's faithfulness in meeting the needs of the people and demonstrating His unconditional love for them.
In one report, we learned about a young family who fled from occupied Melitopol in early March 2022. Nikolai Yushchiki (38 years old) and his wife Galina (36 years old), together with their children, fourteen-year-old Stas and two-year-old Alisa, found refuge in western Ukraine in the village of Ivanichi. Before the war, Nikolai worked at a foundry, and Galina worked at a confectionary shop. As a result of Russian aggression, the family was left without a means of supporting themselves.
Now, they receive only social benefits as Internally Displaced Persons (IDPs).The family was able to rent a small apartment in Ivanichi, but soon realized that the mattresses were in terrible condition. Nikolai turned to a charity foundation for help, asking if it would be possible to get new mattresses. Not only was this request met, but the family also received a grocery box, dry soup, lentils, sugar, as well as dishes and toys for children. Nikolai, Galina and their children were overjoyed, and deeply thankful for the abundance of support. This provision has given them a sense of security and hope for the foreseeable future.
In another report we learned about a man named Pavel Nikolaevich Ivanchenko (78 years old), who escaped the war in the Kherson region in the village of Kamyshany. The village is now under Russian occupation, so Pavel will have to spend the winter in the Volyn region of Pavlovka, which is far from his home. His daughter and family fled to Poland, but he could not bring himself to leave his native country and now must live alone. Since this traumatic experience, his blood pressure often rises and a significant part of his pension and social benefits must now go toward buying medicine. So when he received a package of dry soup from GAiN Canada donors, Pavel was overwhelmed with delight and gratitude. Through the simple act of giving away basic provisions, heartbroken and displaced people like Pavel are shown the goodness and warmth of God's love.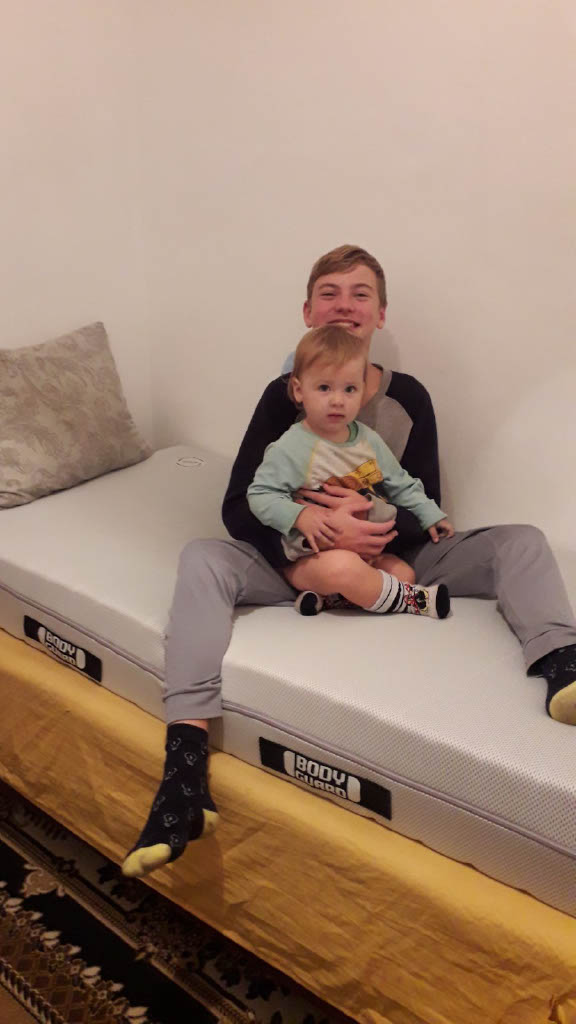 Our team is heartened by the stories of lives being impacted through the practical assistance of our partners on the ground. However, our mission to reveal hope and restore life to those living in crisis and need in Ukraine is far from over. With the winter months upon us, our contacts share a deep concern about Ukrainians weathering the cold season without sufficient heat and electricity.
According to UNHCR High Commissioner, Filippo Grandi, "Winters in Ukraine are very harsh and severe, extremely cold. So, we must do everything possible to prevent the cold of winter from becoming the next challenge for people that already have to face so much in their lives."
In response to this situation, GAiN has committed to three new projects in Ukraine that targets people's basic survival needs, such as heat, shelter and food, while also creating space to share the gospel. The first project is in partnership with GAiN Germany, and provides practical support for IDPs registered in the city of Rivne. Since the start of the war, about 20,000 individuals have registered as Internally Displaced Persons (IDPs) in Rivne, and another 60,000 IDPs are forecasted to arrive. In response to these high numbers, this project focuses on setting up four different warming stations around Rivne.
GAiN has formed partnerships with local churches in the area so that locations will be run by a rotation of different church volunteers. Each warming station consists of a large heated tent for people to gather inside and receive warm drinks, a hot meal and engage in spiritually uplifting conversation with volunteers. There are also places for people to charge their phones and receive overnight accommodation, as GAiN Germany is setting up 100 beds within the warming stations.
The locations are utilizing a tool called the Light Box which sends out a mobile network, allowing people to get wifi and download the Bible, watch the JESUS film in their own language, and view different resources on such topics as trauma and information on the city. The church volunteers are available to answer questions and engage in further discussion surrounding the JESUS film showings and the downloadable Bible. GAiN is filled with joy that through the warmth and hospitality of these stations, the people of Ukraine are experiencing the comforting presence of God and coming to know his message of grace.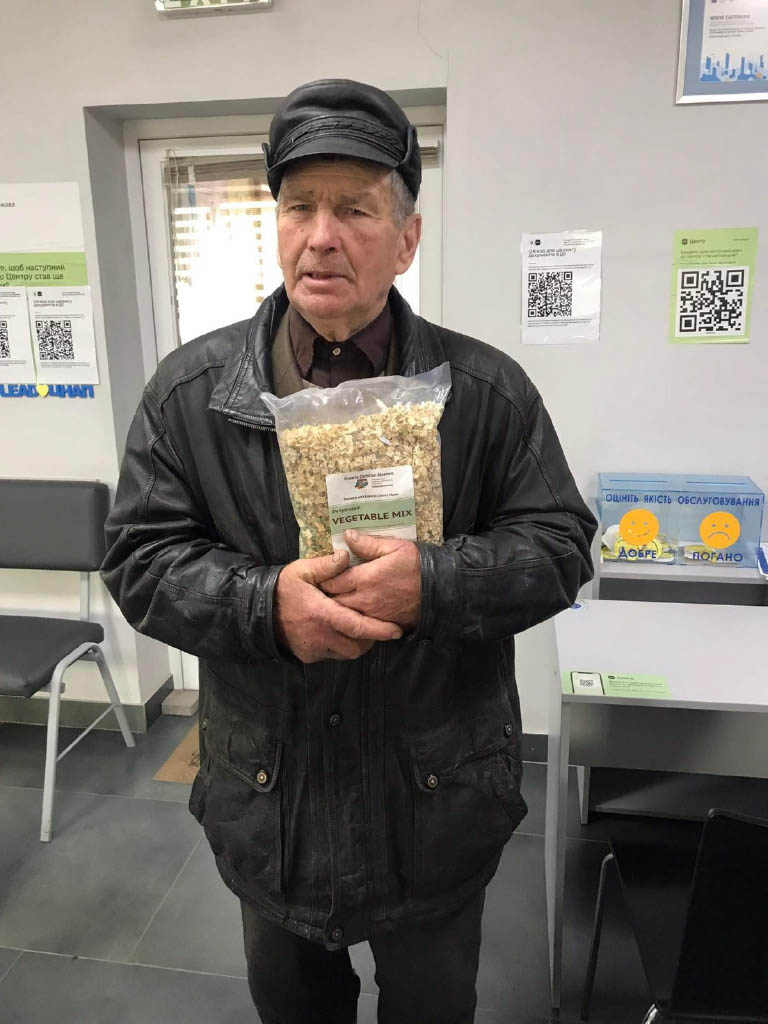 In partnership with another ministry organization, GAiN has launched a second project that focuses on distributing sleeping bags to communities across Ukraine. In early fall, this partner organization bought and distributed twenty sleeping bags, along with goods, such as canned meat, sauces, flour, sugar, salt, oil, and pasta. These sleeping bags were received with immense gratitude, and now as we are in the midst of winter, there is an increasingly high demand for more.
In light of this overwhelming need, we have purchased and distributed at least 250 high-quality sleeping bags to cities and villages in eastern Ukraine. We are thankful for the opportunity to join forces with another ministry, and believe that many will experience the care and love of Jesus Christ through the practical provision of these sleeping bags.
GAiN has undertaken a third project that will take place in the UK and focus on collecting pallets of food, as well as Gifts in Kind (GIK). In partnership with a local organization, GAiN purchased 30 pallets that went into a truck at the end of November, which was then transported into Ukraine in a convoy of 5-6 other semi trucks. Our offices in Germany, Austria and Spain also worked to fill these trucks, and we are thankful for how smooth this process has been.
The cold, long winter only serves to accentuate the devastation and upheaval that already preoccupies Ukraine. Despite the overwhelming need of those that are displaced within the country, GAiN is filled with faith for what the Lord has already accomplished and will continue to accomplish through these projects. We pray that through such gifts as a warm shelter, a hot meal, a sleeping bag or a listening ear, that people would receive a spark of hope and encounter the God that sees and knows them in their distress.
Sources: UNHCR (2022, July 7). Ukraine struggling now, but winter will be even worse: UNHCR chief. https://news.un.org/en/story/2022/07/1122102
Poland provides for Ukrainian refugees –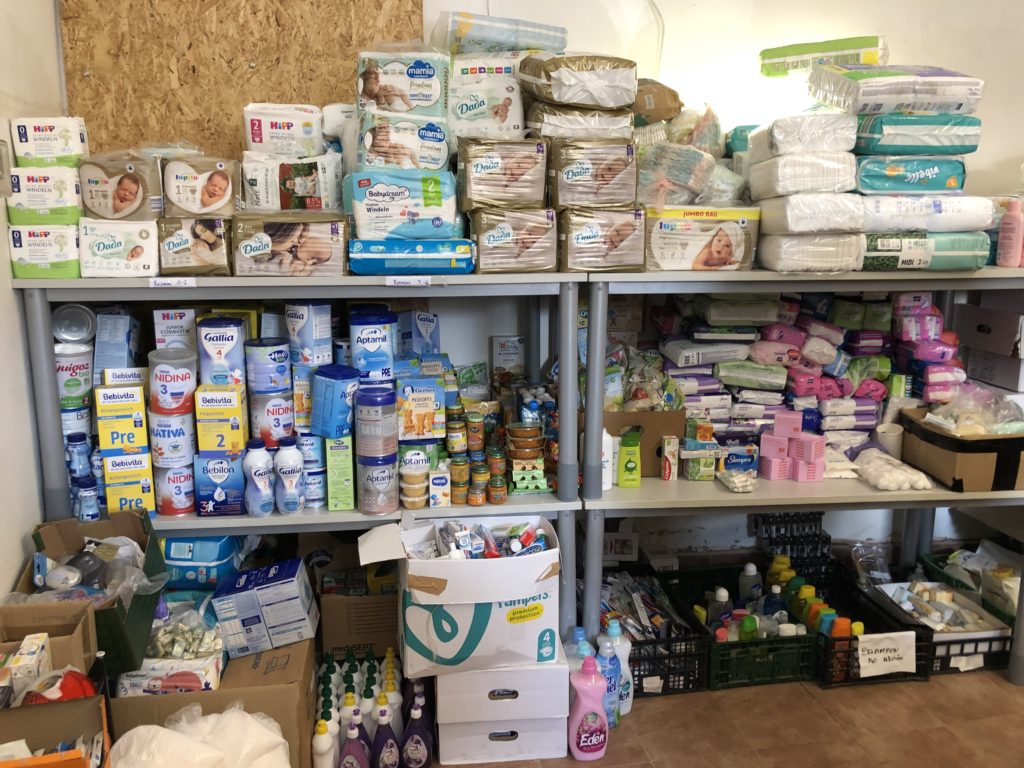 The ongoing war in Ukraine continues to destroy lives. Over 13 million people are displaced –6.6 million people within Ukraine and over 6.4 million refugees in other European countries – with over 17.7 million estimated to be in need of assistance, according to UNHCR.
For Global Aid Network (GAiN), we knew that our worldwide connections would enable us to be ready and equipped to send immediate help to displaced Ukrainians. In partnership with several GAiN offices, including Germany and the Netherlands, we helped ship over 168 truckloads of essential items for refugees in Poland, Hungary, Romania, Latvia and the Republic of Moldova, as well as within Ukraine.
Although news stories from Ukraine continue to be horrifying and disheartening, we have been encouraged by the outpouring of generosity and support for those who have been displaced because of this crisis. Thanks to the prayers and urgent action of our supporters, as well as the efficiency and hard work of our global network, we have been able to obtain emergency relief for refugees and internally displaced individuals and families in a timely manner.
As of October, GAiN has sent 148 shipments from Germany and 67 shipments from the Netherlands. About 20% of the total donated items go to Ukraine, with the rest going to neighbouring countries. These shipments contain food, water, blankets, pillows, diapers, clothes, hygiene items, and many other needed items.
When GAiN Spain staff member Pau A. travelled with Poland partner ESPA Fundacja to deliver essential items for refugees in Poland, they visited a small town outside of the city. He wrote about his time there:
"We drove towards a south-western town named Bielawa on remote bumpy roads, surrounded by hills, green fields and small Polish villages that seemed to appear out of nowhere. It would be easy to think that the Ukrainian war had no effect here. This, of course, would be far from the truth.
While the majority of refugees coming into Poland are headed for the big cities, many refugees are reaching the remote, rural villages and towns in Poland. According to our Polish partners, it is a much harder task for small towns to host and provide for Ukrainian refugees than it is for big cities. Cities are often better prepared in terms of structure and policies, and they receive more support from the government and private institutions.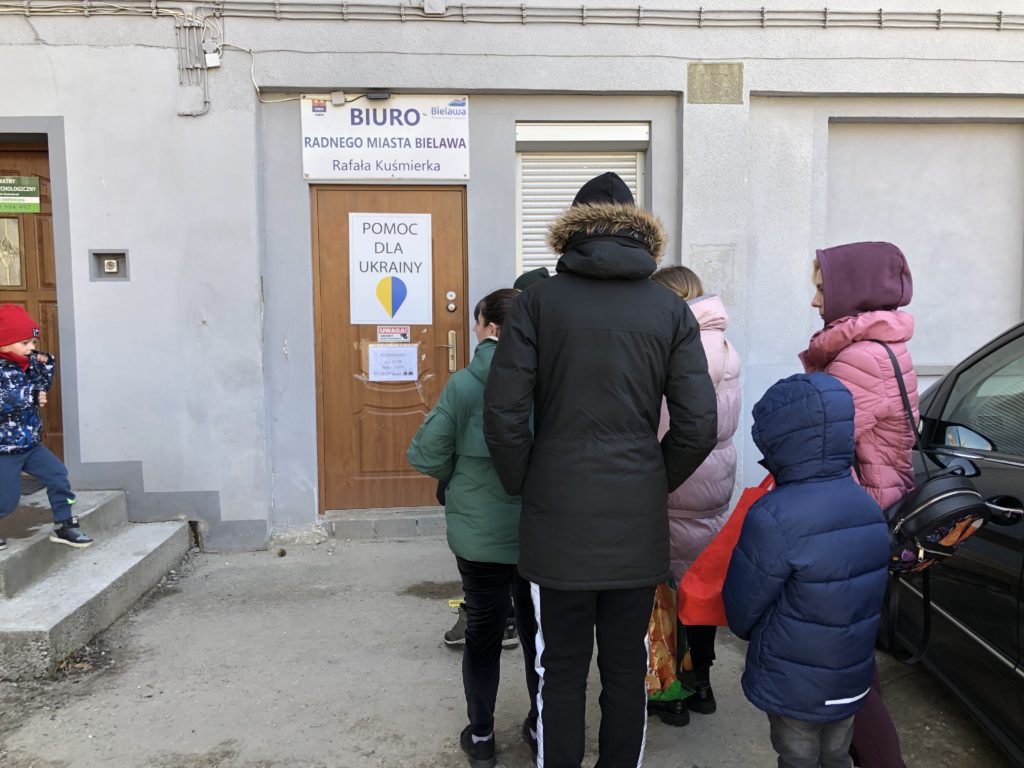 Thankfully, through our growing local partner network of churches and local initiatives, GAiN is supporting Ukrainian families who find themselves in rural villages and small towns in Poland. Here in Bielawa, a town with less than 30,000 inhabitants which is hosting more than a 1,000 refugees, the partnership was already established before the war started.
During our visit to Bielawa, we met a man named Jarek. He is in charge at our partner's office, which is located next to one of their two rehabilitation centres that host up to 70 people with addiction to alcohol and drugs. Running rehabilitation centres is an important part of the work they do here, yet the Ukrainian refugee crisis is now taking up most of the time of their staff and volunteers.
'So far, we are helping 300 people – 200 of them children,' Jarek explained. 'We use two containers to store, and if there is a need elsewhere, we send it. We also send directly to Ukraine. At the end of this week, we will send our third truck.' They even receive trucks from Amazon on a weekly basis with goods that are unable to be sold anymore on Amazon, but are still in good condition.
Jarek believes God was preparing them even before there were any rumours of war. For instance, they were finally able to open their social supermarket in November last year. They also unexpectedly received 1,000 mattresses in January that they have been able to use and distribute to refugees. It all started 7 years ago, when they brought in a refugee family from Donbas.
'They live here in town, and he (he husband)' is the one arranging everything,' Jarek said. 'He calls to Ukraine, organizes and brings people here. He knows how to deal with this.'
We met Tania, who is about 30 years old, at the storage and distribution building that the city hall provided for Jarek's foundation when the war started. Her oldest child, eight-year-old Anata, had come with her to gather clothes and hygiene products. Tania explained that she had left her hometown, Tarnopil, with her husband and three children on February 28, but the rest of her family members were still there.
'We have no plans, we will see later what we will do,' she said. Her husband is an electrician, while she worked as a hairdresser. It would be easier for them to find jobs here as they had studied the Polish language in Ukraine. Still, their hearts long to return to their home country.
'Because my mother and father are in Ukraine, brother, grandmother . . . My family could not come.'
So far, the family's needs are being met. 'We have everything we need,' she declared happily. They go to Jarek's supermarket for food, while at the storage and distribution building, they can find other basic essentials. Some of these products clearly come from GAiN, as shown by the logo on the boxes.
'We have received so many things from GAiN,' Jarek said. 'I lost count. Maybe 10 to 15 vans. Many shoes, and many hygiene and cleaning products.' About 180 children have received new high-quality shoes from GAiN.
Adrian, a volunteer, stepped up to say, 'They have very little, but they have the best shoes in [all of] Poland!'
Jarek also clarified the current and future needs of the refugees. 'We need food and clothes,' Jarek stated. 'The winter is coming to an end, [so] for spring and summer they do not have proper shoes.' His daughter Eva, who manages the distribution centre, added that milk and cots are also ongoing needs.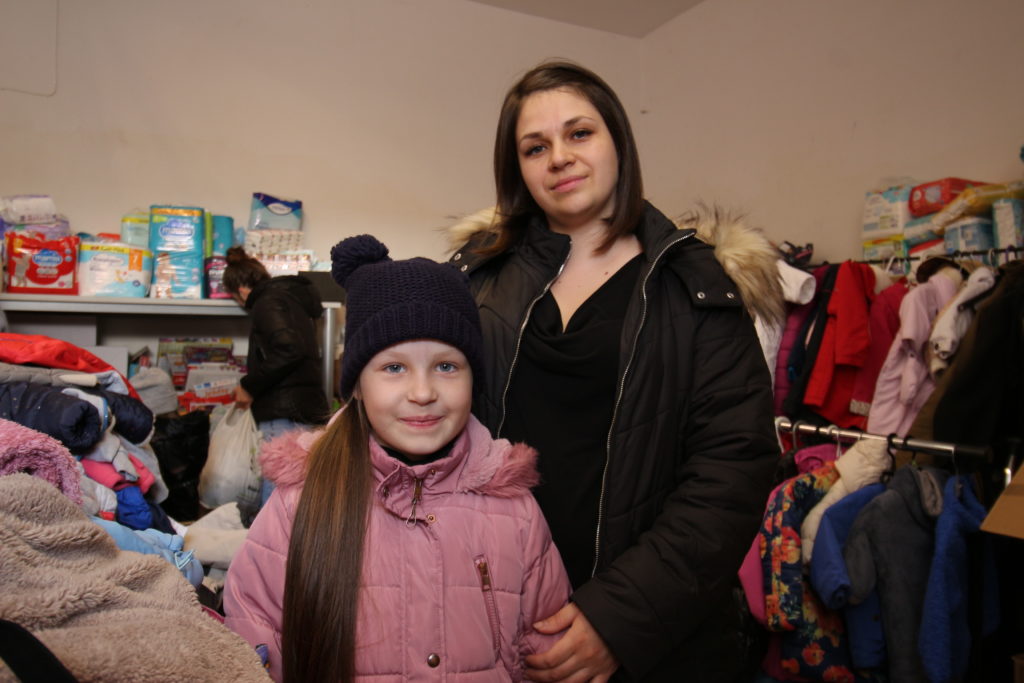 Eva explained that if they don't receive these items from outside sources, their team works hard to find these basic essentials by coordinating with different organizations, institutions and local authorities. As we talked with her, it was evident that the responsibility of helping the refugees was leading to her physical, mental and emotional exhaustion.
'There is no rest here,' she said.
Indeed, there is no time to rest in any of the places in Poland where people are working to host and provide basic needs to Ukrainian refugees. We witnessed this relentless pace at our own warehouse, where trucks were being loaded and unloaded from early morning to late at night. Most of the Polish people behave as though the war was hitting their own country.
As our local partner leader put it once: 'We Polish only need two things to react like this: one, an enemy, and second, a person, weakened, in need of help.'" (end of Pau A.'s story)
Lindsey Schacter, COO of GAiN, shares, '"As the winter months approach and the war in Ukraine continues, GAiN is committed to supporting individuals and communities affected by the war. Through the generous contributions of partners and our worldwide network, we continue to minister to the holistic needs of those affected and pray for peace to be restored."
Navigating through the BC Floods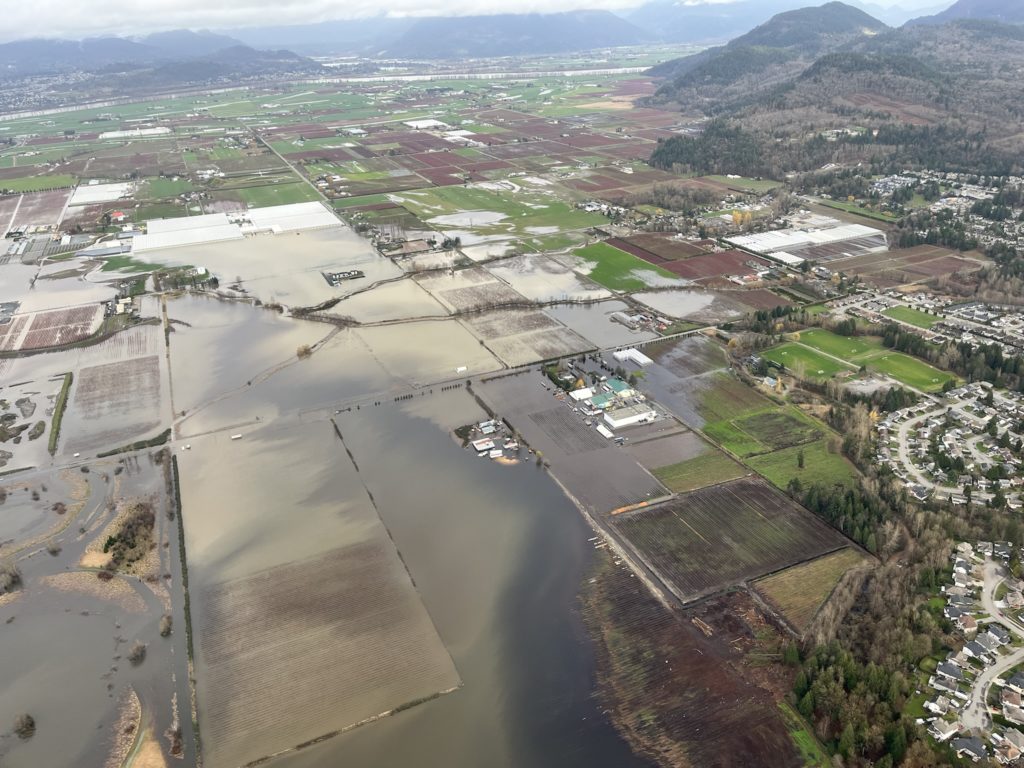 When Dale and Kim took over running a country market in Abbotsford, B.C., they never thought their biggest challenge would be trying to protect their business from raging flood waters.
In November 2021, the B.C. government declared a state of emergency following historic widespread flooding across the province. The impact was devastating, resulting in almost 15,000 people displaced and $450 million in insured damage. Sadly, four people lost their lives and thousands of livestock died.
Dale and Kim found themselves affected by this nightmare and were desperate for help.
"We watched the water approaching," Kim recalled, adding that the couple had the luxury of seven hours to move as much stock and equipment as possible out of harm's way. "We shouldn't have stayed as long as we did. The place was an island (when we finally got out)."
In the end, several of their fridges were flooded, the walls and floor were waterlogged, and the couple's meat and poultry supplies were ruined.
Thanks to the generosity and urgency of our supporters, Global Aid Network (GAiN) was able to partner with Samaritan's Purse to send help to those who were affected. This included supporting the evacuee shelter in Abbotsford and equipping volunteers to clean out 200 flooded homes and businesses with special anti-mold spray.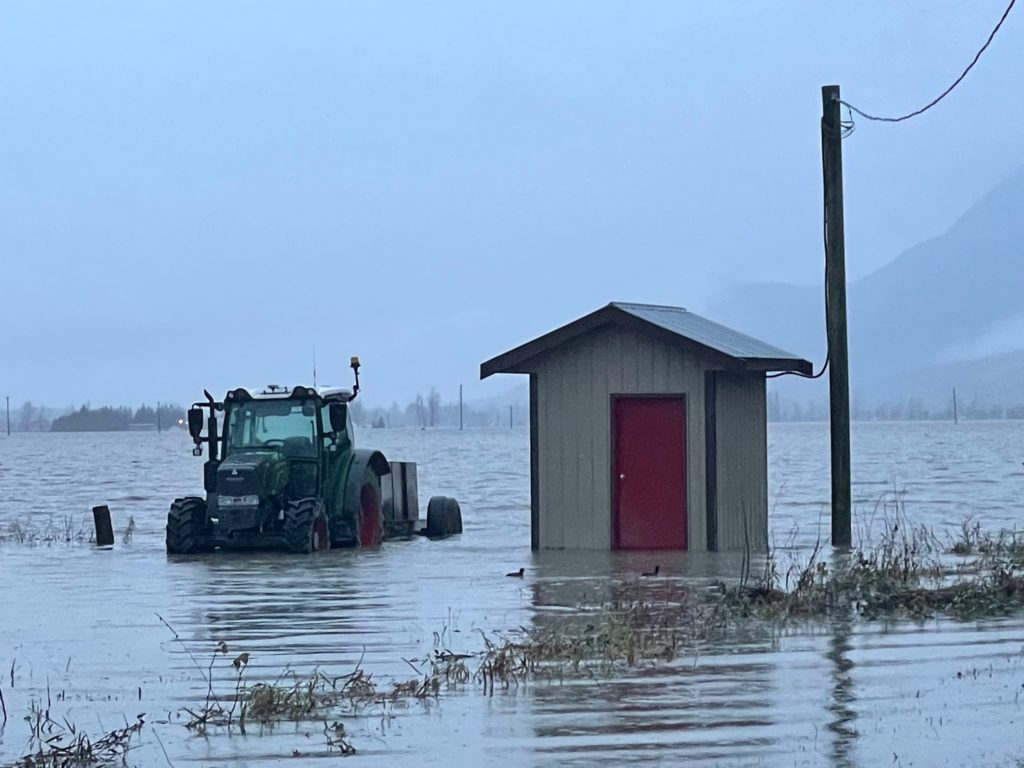 Kim and Dale were two of the hundreds of people who received help. Tractor trailers were equipped to help Kim and Dale, along with many others in Abbotsford and Merritt.
Volunteers that were outfitted in Tyvek safety suits also worked to prepare Dale and Kim's business for repair by removing waterlogged contents and applying the special spray to prevent mold.
The couple expressed their profound appreciation. "The crew has been so amazing," Dale said. "They're leaders without being controlling. It's such a beautiful thing to watch."
Kim added: "The volunteers are so amazing, so focused. And when they prayed for us, I just lost it. Thank you so much for giving. I don't know how we would have gotten through this without [help]."
While this work was being done, God opened doors for Samaritan's Purse and chaplains from the Billy Graham Evangelistic Association to share the love and hope of Jesus. When each job ended, volunteers gave a special gift of a Bible to homeowners.
Since some of our supporters and staff were affected by the flooding, we were grateful to be in a position to help reveal hope and restore life locally. We are also thankful for those who were able to partner with us to give generously, volunteer their time, and pray faithfully for everyone who was impacted by the situation.